PFC Kids Full-Day Summer Camp in Frisco (July 17-21)
Come join us this summer for a FUN + FAITH summer camp!
Kids are going to have so much fun this summer learning about BIBLE stories and building their favorite LEGO characters & toys with customized LEGO blocks and lessons! The older kids will challenge themselves with robotic and coding skills to build and program their own LEGO toys, robots and video games while the younger kids will be building and playing with their creative LEGO figures and motorized toys. We also have fun & exciting games and inflatables, lively & upbeat motion songs, creative crafts & snacks, fancy face paintings and other exciting activities!
信仰+欢乐夏令营!
这个夏季,小孩将用特别设计的乐高积木及课程,以无穷的乐趣学习圣经的故事及拼搭他们喜爱的乐高模型和机动玩具!较小的孩子将拼搭创意好玩的乐高模型和机动玩具而较大的孩子将学习挑战有趣的机械模型(Robotics)和电子游戏编码 (Video Game Design),拼搭出自己的乐高机械模型和玩具以及编出自己喜爱的电子游戏。我们还有刺激好玩的游戏和大型冲气玩具,活泼好听的动作歌曲,创意手工和点心,花俏的脸部彩绘和其他好玩的活动!
When: 7/17-7/21/2023
Where: Prosper Fellowship Church 丰盛恩友堂
8000 Sanctuary Dr. Frisco, TX 75033
Time: 9:00am-4:00pm (Monday-Friday)
Parent's Night: 4:00pm-6:00pm (Friday)
Who: Kindergarten – 5th Grade (according to 2022-2023 school year)
Price (t-shirt & snacks are included):
·        Early Bird Price –  $250 per child (through Mar 31)
·        Regular Price    –  $280 per child (Apr 1- May 31)
Lunch & Snacks: Children have to bring their own lunches. Snacks will be provided. 小孩需要自带午餐。我们会供应点心。
What to bring: A mini backpack with water & simple lunch like sandwiches (heating not required). 4th-5th graders need to bring their own chromebook or I-pad or laptop for Jr. Robotics. 小孩需要带个小背包装水瓶和不需要弄热的简单午餐如三文治。4th-5th 年级的小孩必须携带自己的手提电脑或Chromebook或I-pad以供做机械模型和电子游戏编码用。
Join Us For:
Games & Inflatables 游戏和大型冲气玩具
Bible Stories & Songs 圣经故事和歌曲
Crafts & Snacks 手工和点心
Motorized LEGOs (K-3rd graders) & Jr Robotics + Coding for Video Game Designs (4-5th graders) by Bricks4Kidz
机动乐高 (K-3rd 年级)和机械模型 + 电子游戏编码(4th-5th 年级)
Face Painting & more 脸部彩绘和其他好玩的活动
Parent's Night – Project Display & Show Time (4:00pm-6:00pm)
家长夜-展现小孩所做的乐高和机械模型/玩具+孩子们自创的电子游戏+小孩歌舞表演
Click here or Scan to register today before the spots are taken! 快!在名额还没填满之前,点击或扫描注册!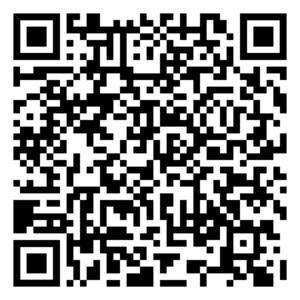 Registration will close when all spots are filled. Priorities will be given to non-believers and spots will be reserved for them if needed. 当所有名额都填满,注册将关闭。若有需要,名额将优先预留给于非信徒。
Here is our Refund Policy 退款政策:
Full refund if cancel before 3/31/2023 若在3/31/2023 前取消将全款退回
Half refund if cancel before 4/30/2023 若在4/30/2023 前取消将半款退回
No refund if cancel after 4/30/2023 若在4/30/2023 后取消将无法退回
Note: Cancellation notice must be sent via the confirmation email received upon your registration to Prosper Fellowship Church by including your child's full name and grade. 取消信息必须透过注册后收到的电邮回邮通知丰盛恩友堂并附上小孩姓名和班级。